Boudoir Wardrobe Client Closet
You decided to push yourself out of your comfort zone and book a boudoir session. You're nervous and you don't know how to plan for such a foreign experience. You've come to the right place. I will guide you through the entire adventure!
The most difficult part is deciding what to wear based on what will look best on you. Searching for lingerie that is flattering and stylish can be confusing and expensive.
I've curated a collection of over 100 pieces of high-quality, stylish lingerie in a wide variety of styles, colors, and sizes. Sizes range from XS to XL. I offer wardrobe styling and I encourage you to come in before your session to go through the wardrobe. I will help you decide what pieces look best on you. You can even try things on!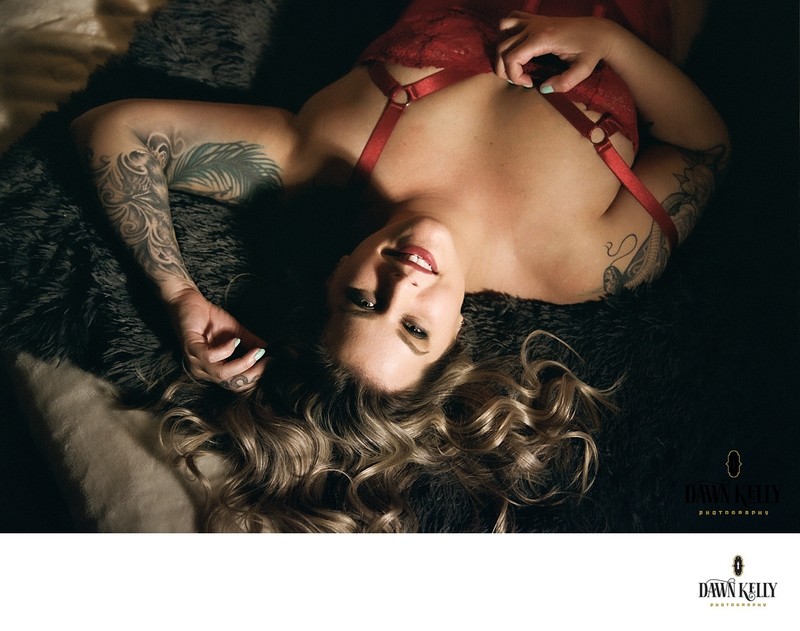 Lingerie Types
My Client Closet includes:
Teddies
Bra and panty sets
Bralettes
Bustiers
Corsets
Garters
Babydolls
Nighties
Wedding veils
Lace robes
Body Chains
See the collection: Client Closet
I am still photographing the lingerie on models, so the gallery is not complete. XS pieces have not been listed. About one-quarter of all the pieces have been photographed thus far.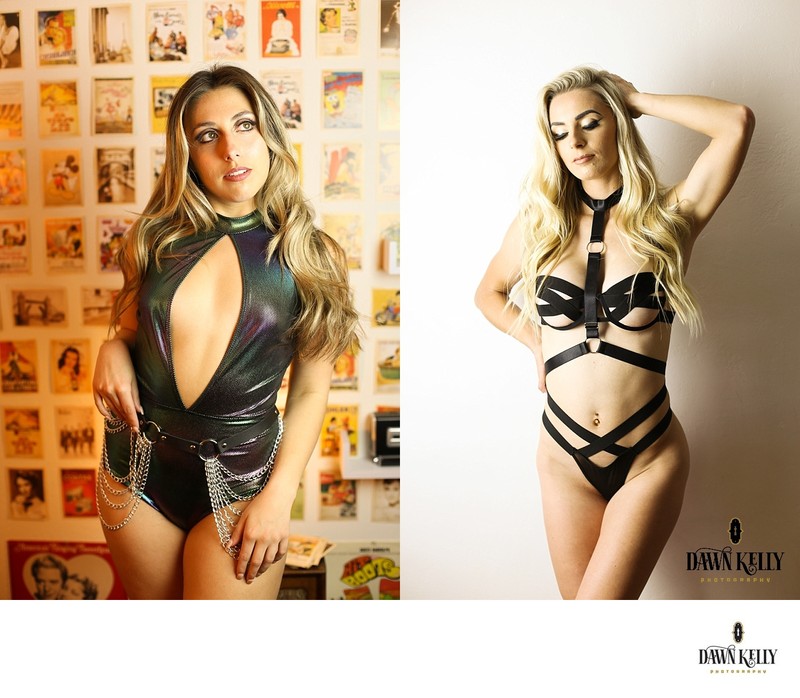 Unique Pieces
I want to provide dynamic and interesting lingerie. My collection includes styles from innocent and soft to high-fashion and edgy. Regardless of your personality and tastes, I have pieces you will love.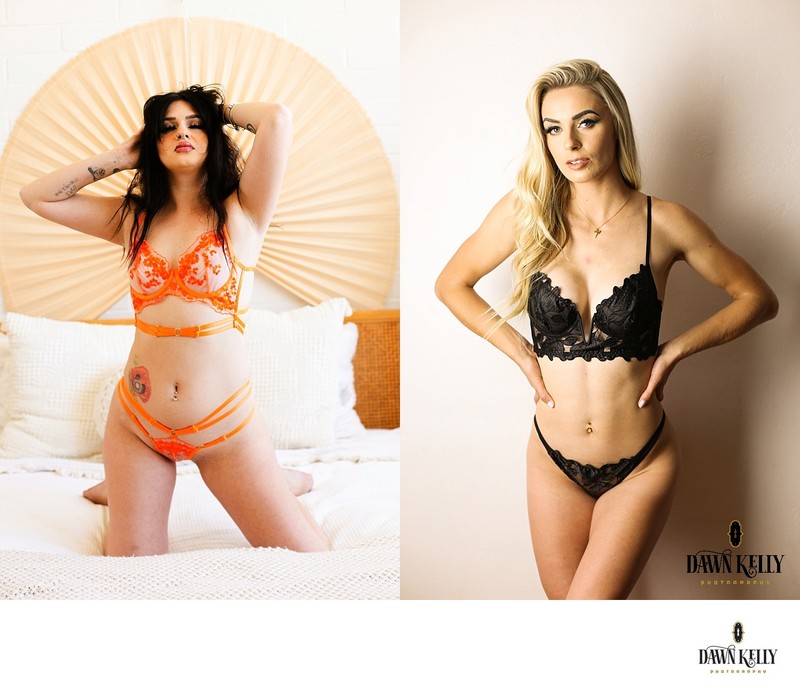 Bra and Panty Sets
Sets are a very classic style of lingerie. I have bra and panty sets in varying coverage, from long-line modest styles to barely-there super sexy styles.
Add a garter and stockings to level up the sexiness.
Stockings and shoes are not included in the Client Closet. I can provide a list of items on Amazon that are high quality and affordable.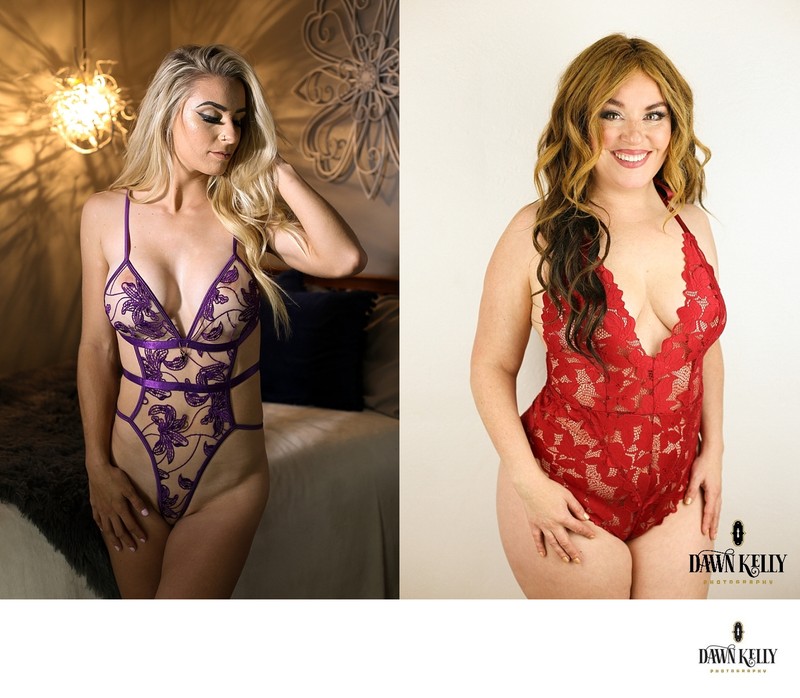 Teddies
Teddies look good on every body type. You just have to find the perfect one for you. One size does not fit all. Sizing varies based on height, torso length, and body shape. I have teddies in many different lengths and I can help you choose the perfect style and fit.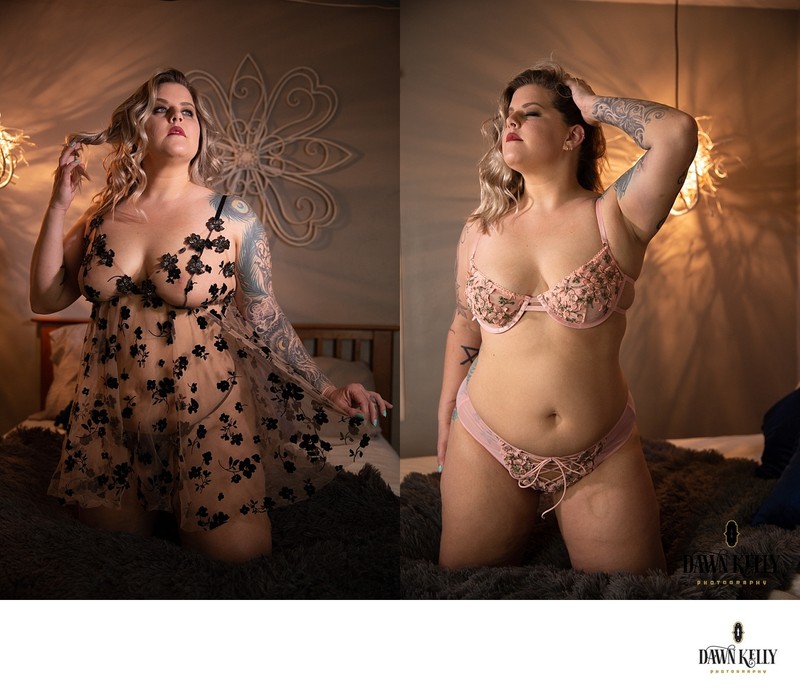 Plus Size Boudoir Outfits
My Client Closet includes lingerie from extra small to extra large. I'm still working on photographing the large and extra large pieces.
Regardless of your size, you are beautiful and should wear sexy and stylish lingerie. From sets and bustiers to teddies and corsets, I have what you need. Show off your gorgeous curves!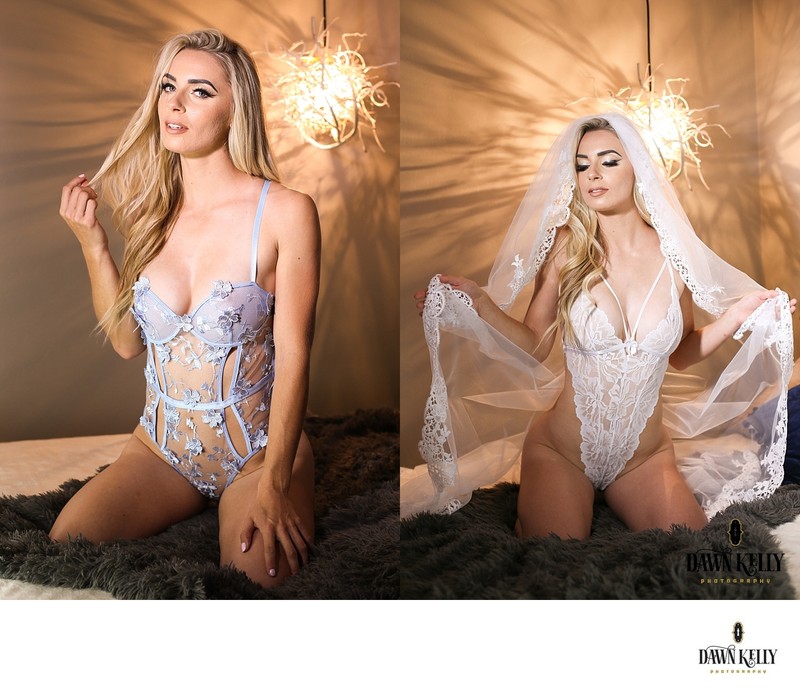 Bridal Boudoir Outfits
Bridal boudoir is the most popular form of boudoir photography. Brides shop for grooms' gifts. While expensive watches and gold money clips are nice, they aren't very personal. Those things can be ruined or lost. Boudoir photos are forever.
Imagine his face when he opens your boudoir album on your wedding day!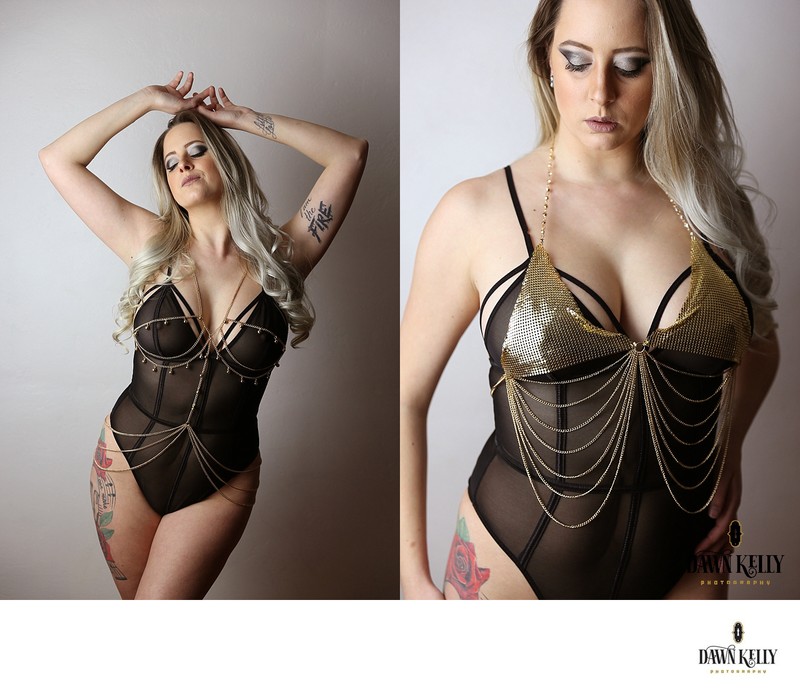 Boudoir Accessories
Spice up your photos with body chains, rhinestones, jewelry, thigh bands, waist cinchers, and other sexy accessories. Body chains are incredible in topless and full nude images.