My Private Studio
My boudoir business came about by accident when a bride asked me to do a session for her groom's gift. As the snowball effect took hold, other women were quickly hiring me. It was a whirlwind. I found myself working in all types of environments, including automobile junkyards, houses, back yards, dark apartments, and my own bedroom.
It became clear that if I wanted to be a professional boudoir photographer and improve my work, I needed to have more control over the environment I was shooting in. It was time to build my own studio. I redecorated my home to include two private studio spaces. I purchased professional lighting, then brought a few friends over to help me practice working in the space. They had great feedback that helped me make my clients comfortable.
Front Studio
The front studio includes a wall of vintage mirrors, a white wall, and a pull-down backdrop. I also have a few pieces of furniture that can be moved around. It's a clean, classic space.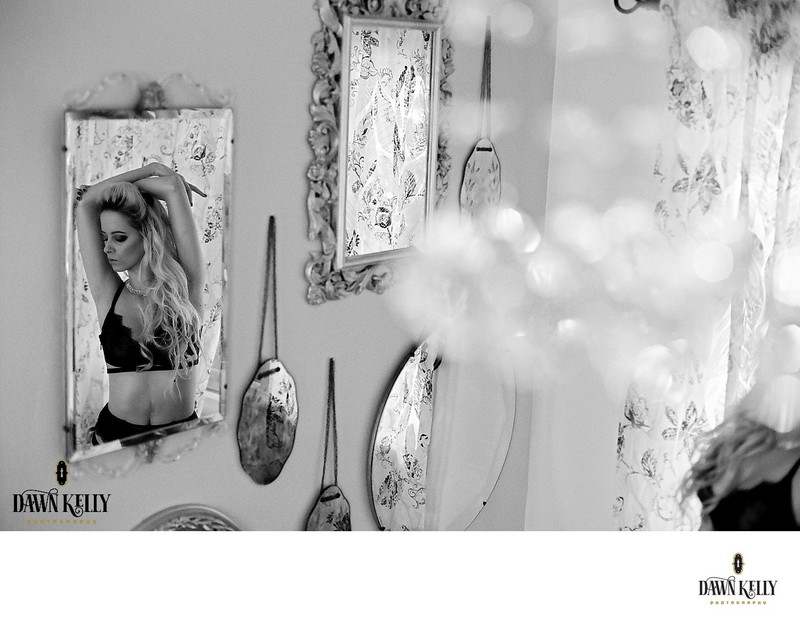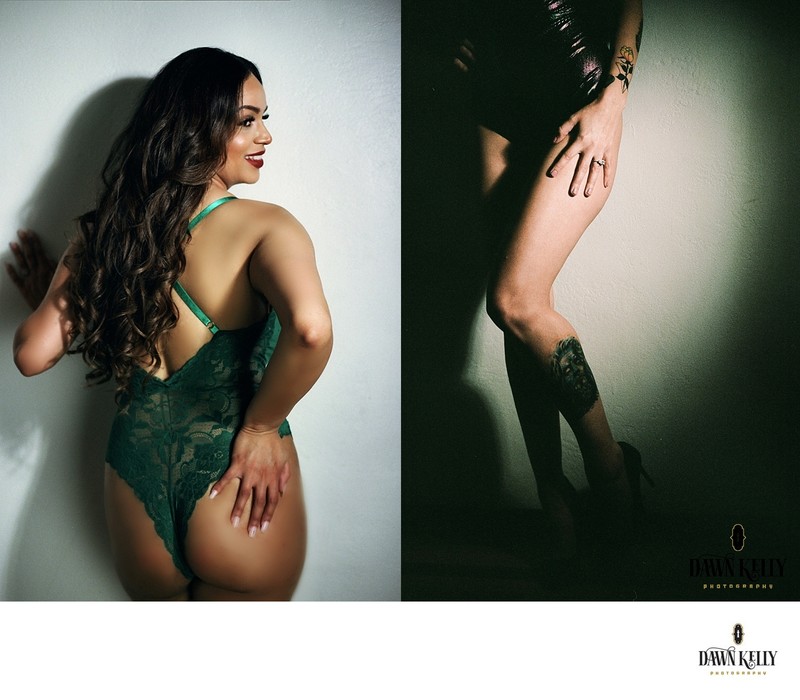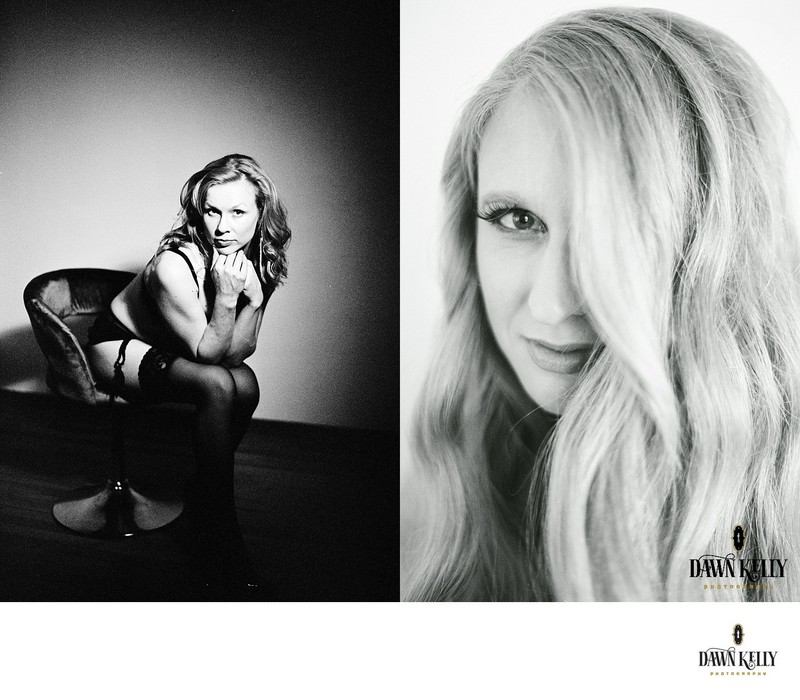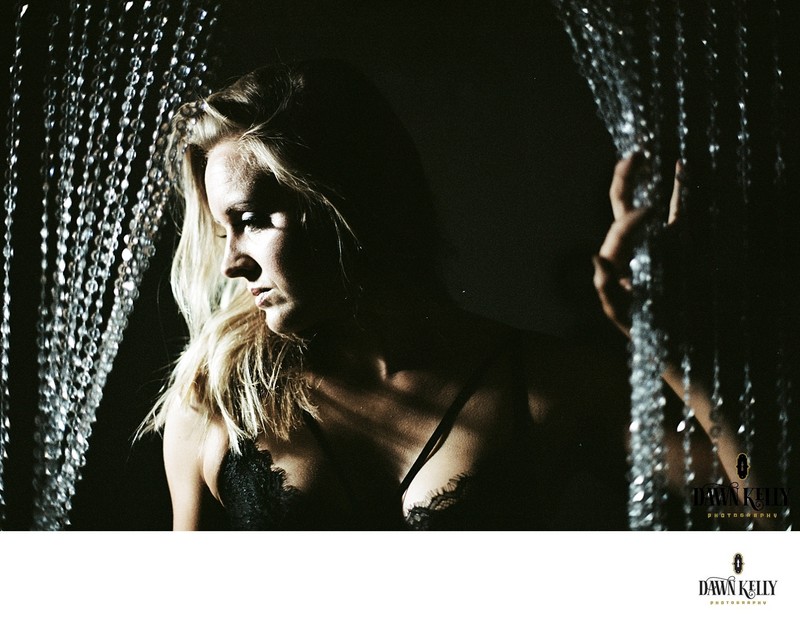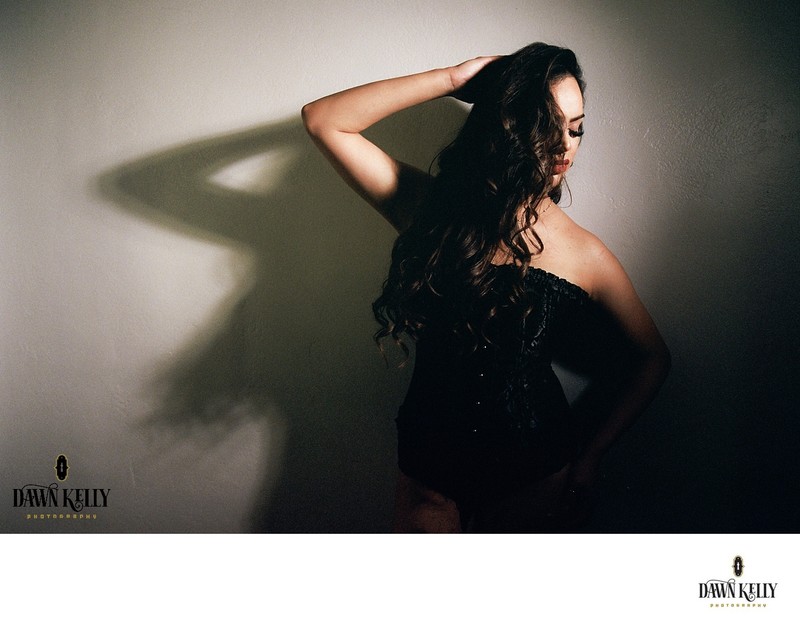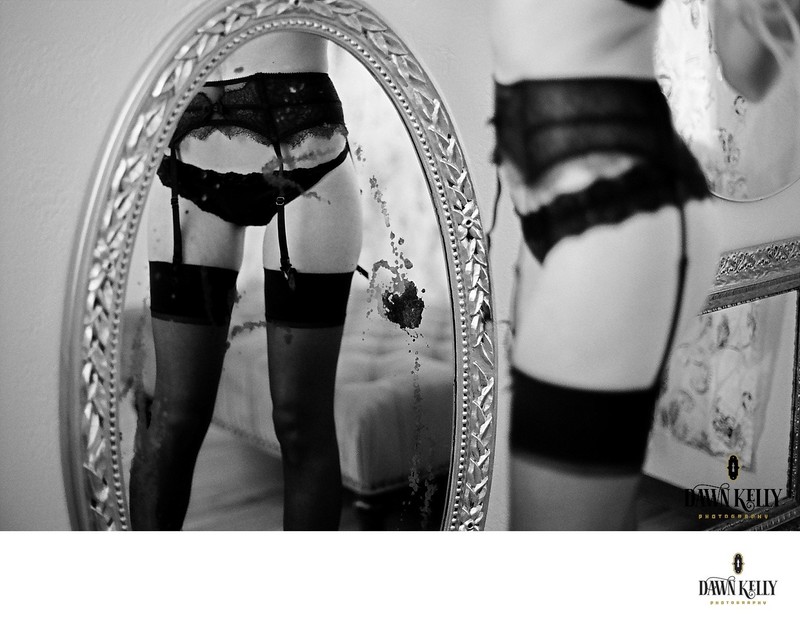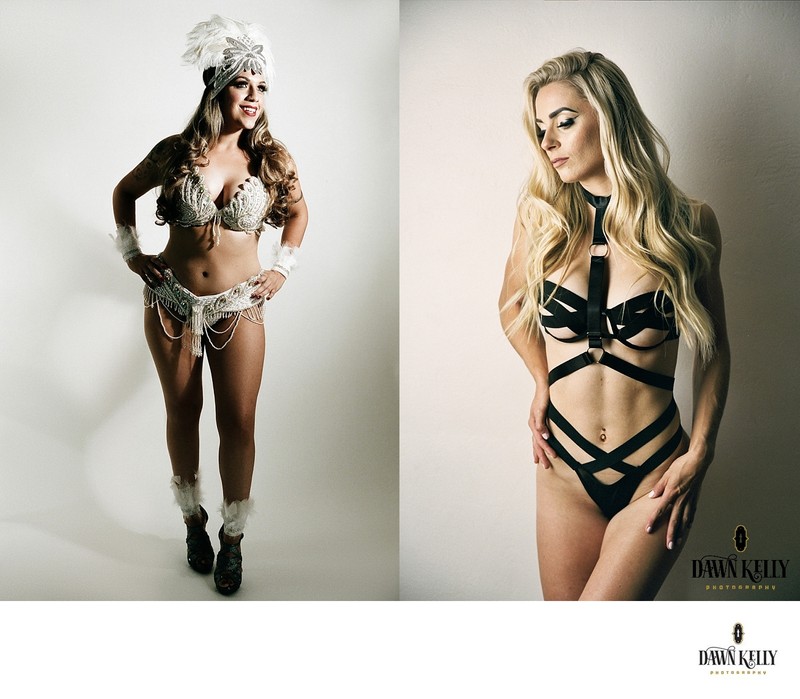 Back Studio
Our spare room was transformed into a super unique little bedroom studio. I made a funky lamp that casts shadows on the walls, which is always a favorite. The mirror makes for sexy portraits, and the bed is beautifully dressed. I like to change out the bedding and wall hangings once in a while to keep it fresh.