ABOUT THE ARTIST
Why I Do What I Do
How I Do What I Do
I capture everything on film, and I'm proud of that. There's something deeply beautiful about the depth of texture, the vibrant colors, and the soft sweep of skin tones on film. Mostly, I love the honesty of film. It's real, unedited life, which is how I like to capture moments. When you look at your wedding photos, I want you to feel like you've been transported back in time to that very moment it was taken, unedited.
Shooting film also makes me a better photographer. After 25 years of practice, I know what I'm creating when I look through the camera. It's still incredibly exciting to get a session back from the lab.
Film also makes me braver. When I do personal or art projects, I thrive on trying new things without a net. Without looking at the back of the camera, I have to make a beautiful, interesting, unique photo. Sometimes I try really crazy things while doing my personal projects, not knowing how it's going to turn out. There's a sense of pride when I create images that are really interesting and unique. It's so much fun, I never want to stop doing it!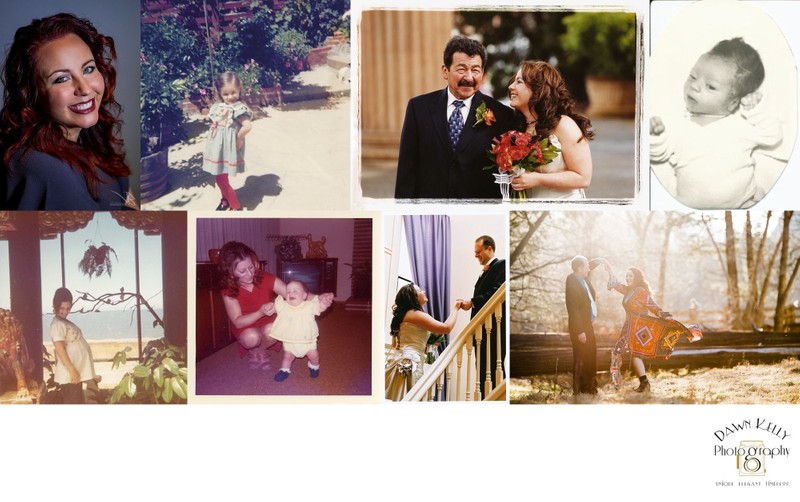 Here I am throughout my life, in my mother's belly, the day I was born, learning how to walk, and on my wedding day. Without these photos I would have no way to preserve my legacy.
Who I Am
Where I Am
We are a boutique photography studio based in Modesto, California.

For more information, check out my Wedding FAQs and Boudoir FAQs, and read the testimonials from our super awesome clients.
Featured In: