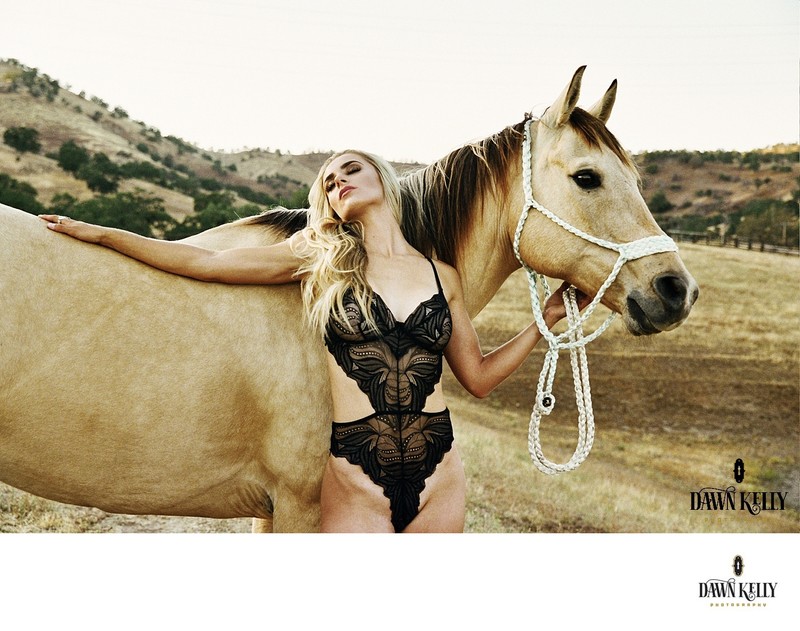 Modesto Boudoir Photographer
Comprehensive Boudoir Guide
Are you looking for the perfect gift for your groom or significant other? You've come to the right place. A boudoir album is special, unique, and intimate.
A boudoir session is also a gift for yourself. Some women without significant others come to me because they want to boost their self-esteem and do something really special for themselves. Take this opportunity to push yourself, break out of your comfort zone, and see yourself in a totally different light.
"Working with Dawn gave me a confidence in myself I thought I never had, a strength I thought I never had, power I thought I never had. To this day I feel empowered. I conquered a fear, and with the help of Dawn Kelly, conquered it successfully! It has literally changed my life!" ~ Cindy
Stepping in front of a camera and being vulnerable is so liberating. I know because I've done a boudoir session myself.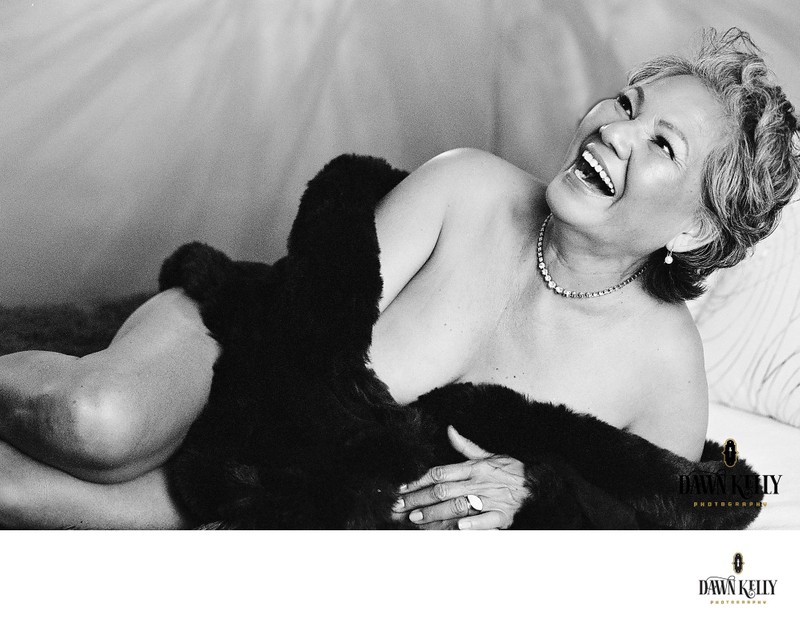 I've always struggled with self-hatred and low self-esteem, even battling an eating disorder. Like a lot of women, I spent my life criticizing my body every day, only seeing flaws.
When I started working with women of every size, shape, age, and walk of life, it changed me. I saw their bravery and confidence. As the session unfolded and their nerves fell away, they left self-criticism behind and embraced their bodies and flaws.
"Words cannot describe how much this photo session did for my self-esteem. I don't look at myself and criticize every single thing that isn't the world's definition of perfect. I see it and love that it has carried me for all these years and still does." ~ Rachel
If they could do it, so could I.
When my photographer captured me on film, and I saw how beautiful I was through their lens, I knew I had to accept myself as beautiful, because it's true. I had to put the negativity aside and start loving myself. It changed my life.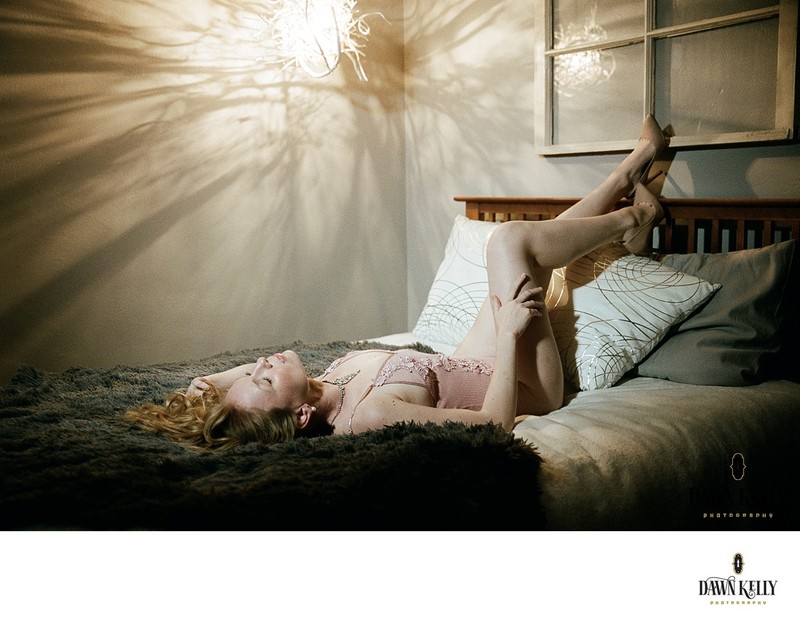 What is boudoir photography?
Boudoir photography is a sensual, romantic photo session in which the woman is dressed in lingerie, topless, or nude. The session can be as modest or erotic as the client wants, from fully dressed to completely nude.
Who should do a boudoir session?
Everybody! Regardless of your age, size, shape, skin color, style, or challenges, you are welcome and you deserve to feel beautiful!
"As a mother, this wasn't something I had ever considered doing, but now that I have I would tell every woman and mother to do it because it's an awesome and empowering feeling to see yourself as beautiful and sexy!" ~ Sarah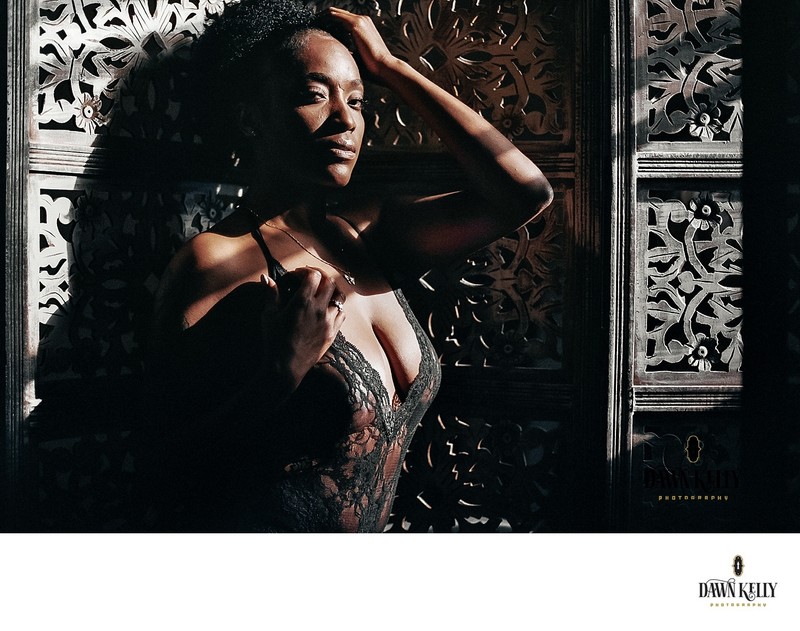 Why do I specialize in boudoir photography?
I started photographing boudoir in 2014 when a bride asked me if I could do a session for her groom's gift. My first session was in a gorgeous home, which was built in the 1940s and full of unique furniture. We worked in every room, changing outfits and playing with poses. We both had creative ideas that we explored. The finished product was beautiful, and although I needed a lot of work on my skills, we produced some really great shots.
My favorite part of the job is showing my client her images for the first time. It's amazing to see her face light up, grinning with a sparkle in her eye. I feel honored to give the gift of confidence.
"End Result! A_M_A_Z_I_N_G_! The album and pictures were beautiful and he flipped when he opened it. In fact, I caught him a few times since peeking through it." ~ Emily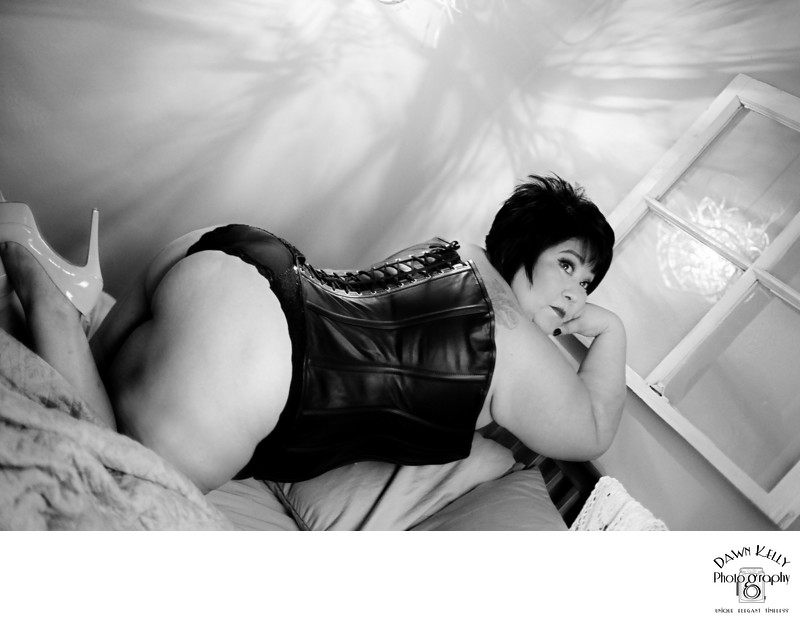 How to Plan Your Session
Choosing a Photographer
This is the most important part of planning your session. Your photographer will need to be skilled enough to flatter you and make you feel comfortable throughout your session. The easier things go and the more comfortable you feel, the better the photos will come out.
It's not your job as a client to know how to pose! You're paying a professional to use posing and lighting to flatter you so you look your best.
"If a pose wasn't working, she was also honest in telling me and we would try a different pose. The honesty was something I really appreciated because I knew Dawn was going to be real with me about what worked and what didn't. She was able to make me feel really comfortable in my own skin. She knew exactly how to instruct me on posing and what lighting angle worked. Overall, the experience made me feel super sexy and beautiful." ~ Shannon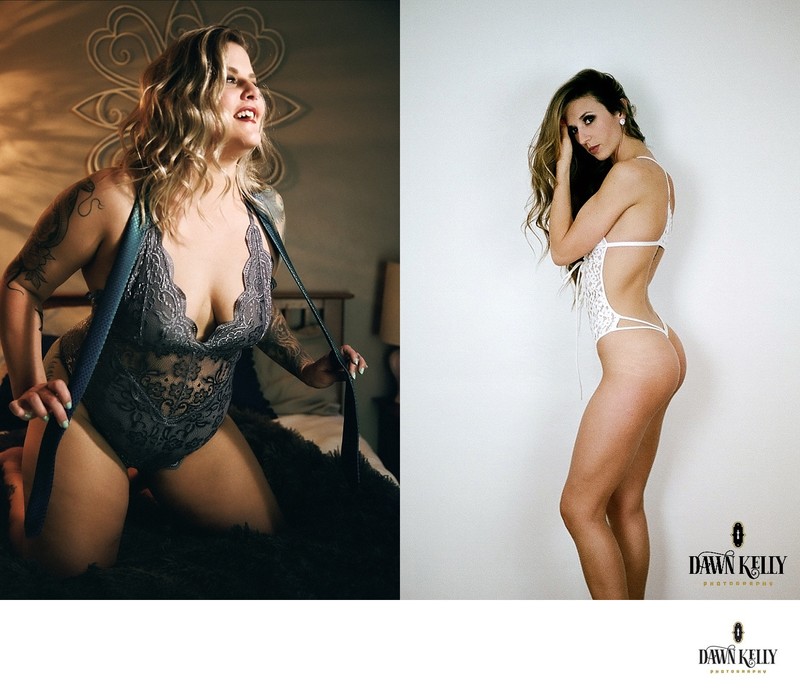 When researching photographers, take a look at their portfolios and ask yourself these questions:
Do the women in the photos look comfortable with the photographer?
Do I feel a connection with the women in the photos?
Do the photos show personality and emotions?
Is there a wide variety of women in different shapes, sizes, ages, and ethnicities?
Have the images been Photoshopped within an inch of their lives? i.e. Do their clients look a little too perfect and/or doll-like?
Is the lingerie flattering, fashionable, and of good quality?
Does the photographer's style fit what I'm looking for?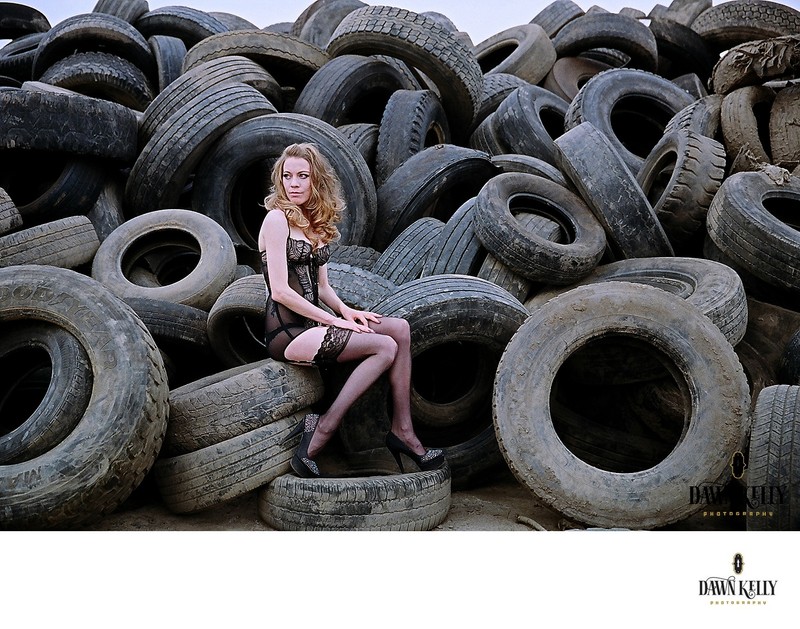 Then, read through their website to find out as much as possible. Why do they do this? Are they passionate about helping you feel confident and beautiful? How long have they been doing boudoir? Do they celebrate all women, or is it clear they only work with certain sizes?
Be sure to read their reviews on their website, Yelp, and wherever else they are posted. Set up consultations with your top two photographers. Don't be afraid to ask questions. Listen to your gut.
While talking with them, how do you feel? Do you hit it off? Do they "get" you? Do they make you feel self-conscious at all? Remember, this is a very intimate photoshoot. You'll need to be 100% comfortable with your photographer or your photos will look awkward and unnatural.
"Dawn Kelly is amazing. The first meeting didn't even feel like a meeting. It felt more like two girlfriends laughing and having a fun conversation. That is exactly how the photo shoot was, FUN!" ~ Liz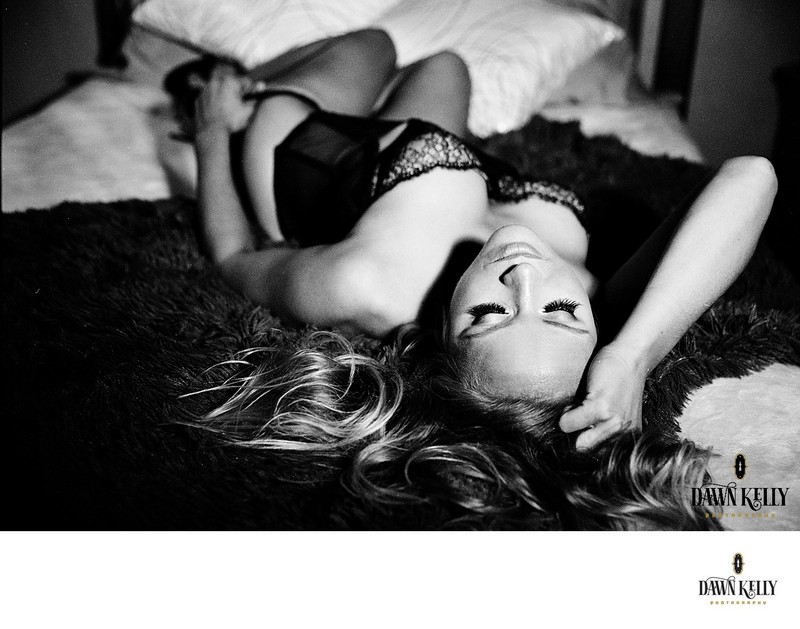 Getting Ready for Your Session
Once you book your photographer, it's time to prepare for the shoot itself. Follow these steps to ensure you don't forget a thing.
Schedule hair and makeup - I work with incredible hair and makeup artists and help with the booking process.
Finalize your wardrobe - I'll help you decide what to wear based on my expertise and ability to style all body types.
Diet - If you're concerned about bloat, here are some suggestions. Avoid foods such as carbs, gluten, sugar, and salt. Drink at least eight glasses of cucumber or lemon water a day to lose water weight.
Exercise - If you would like to work out beforehand, concentrate on creating firm muscles, a lifted booty, and curves. Cardio is great, but it won't do much to change your body in the time between booking your session and getting in the studio. Free weights, crunches, lunges, and squats are your best friends.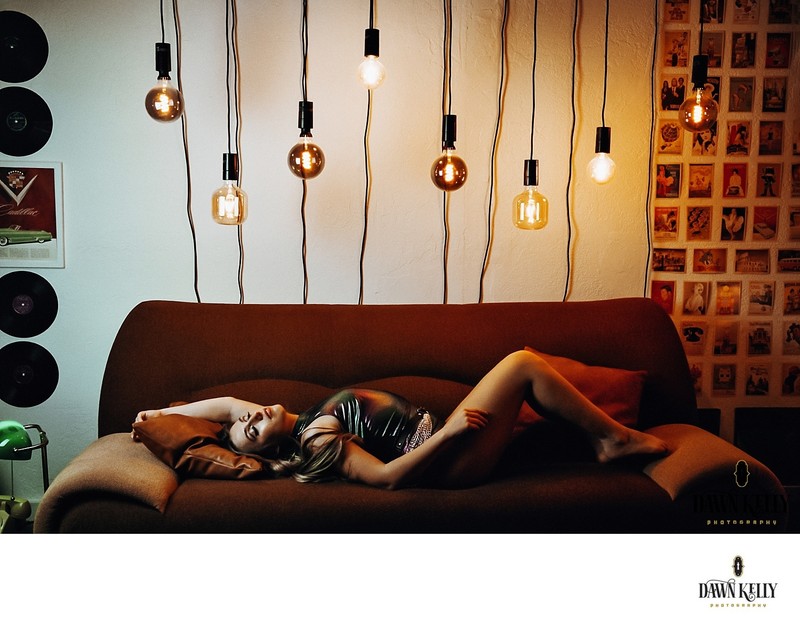 How to Choose the Perfect Wardrobe
You can't afford to shop for boudoir outfits? No worries! You can use my extensive collection of sexy, stylish, and unique lingerie pieces including bra and panty sets, teddies, bustiers, garter belts, nighties, lace robes, wedding veils, and much more.
I chose a large variety of sizes from extra small to extra large! I help each of my clients with wardrobe selection, so don't worry, everyone needs guidance. Many of my clients like to purchase some pieces and use some of mine.
"She made me feel so prepared and comfortable. She helped me choose my outfits, which I was so impressed with. The fact that she took the time to make sure I had everything that coordinated from stockings to shoes, to a special outfit that suited my husband's taste, was something that not very many other photographers will help with." ~ Sarah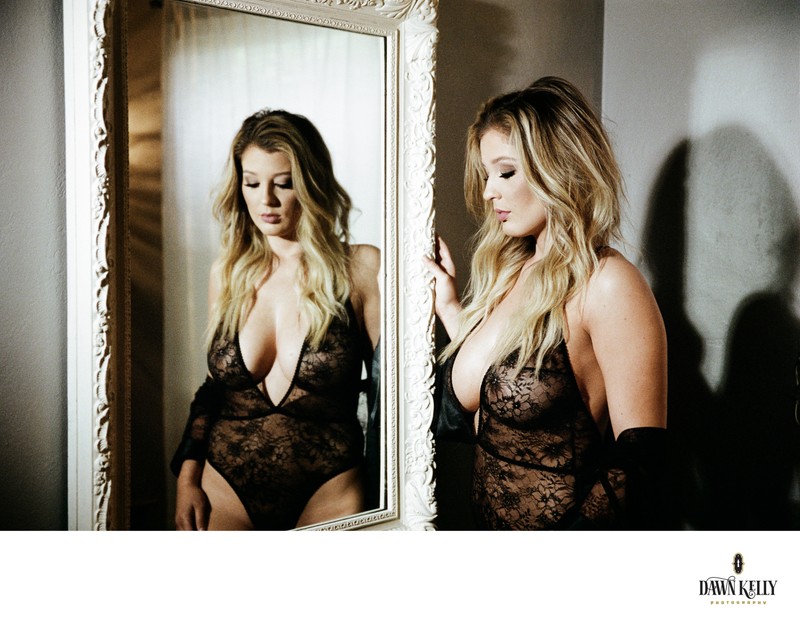 These are the questions I ask to narrow down the types of pieces you should wear:
What is your favorite part of your body and what is your significant other's favorite part?
Breasts - Push-up bras, bustiers, sheer teddies, and nighties highlight this area.
Waist - Bra and panty sets or a crop top with panties expose the abs.
Legs - High-cut bikinis, thong panties, and teddies will elongate the legs by showing off the hips. Pair with nude stiletto heels to add even more length to the legs.
Butt - Thongs all day long!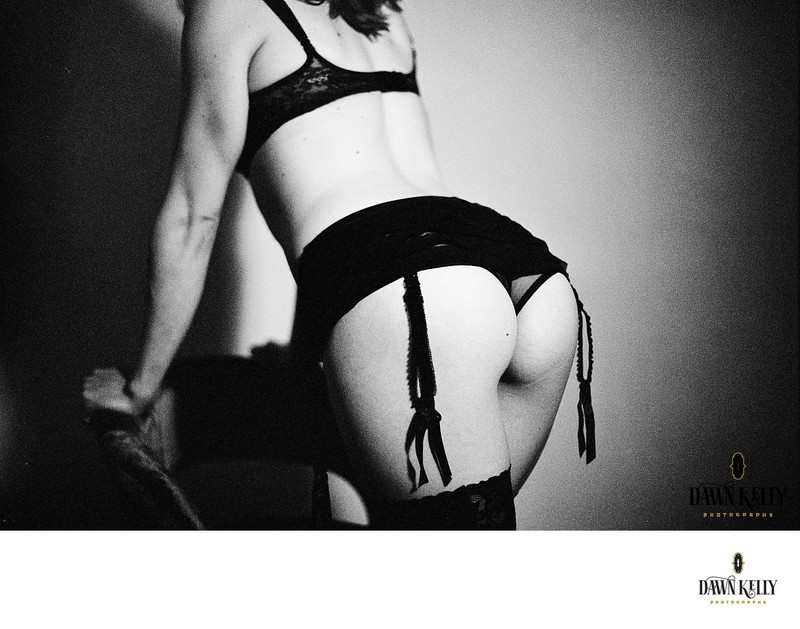 What parts of your body do you dislike or would like to downplay?
Arms - If you're self-conscious about your upper arms, choose a long-sleeved sheer crop top or bodysuit.
Tummy - A corset will snatch your waist, give you an hourglass figure, and cover any surgery scars or stretch marks.
Thighs - Choose a lacy nightgown that hits right above the knee. A lacy robe worn over outfits can be draped around the thighs. Adding stiletto heels elongates the leg and therefore slims the thigh when standing.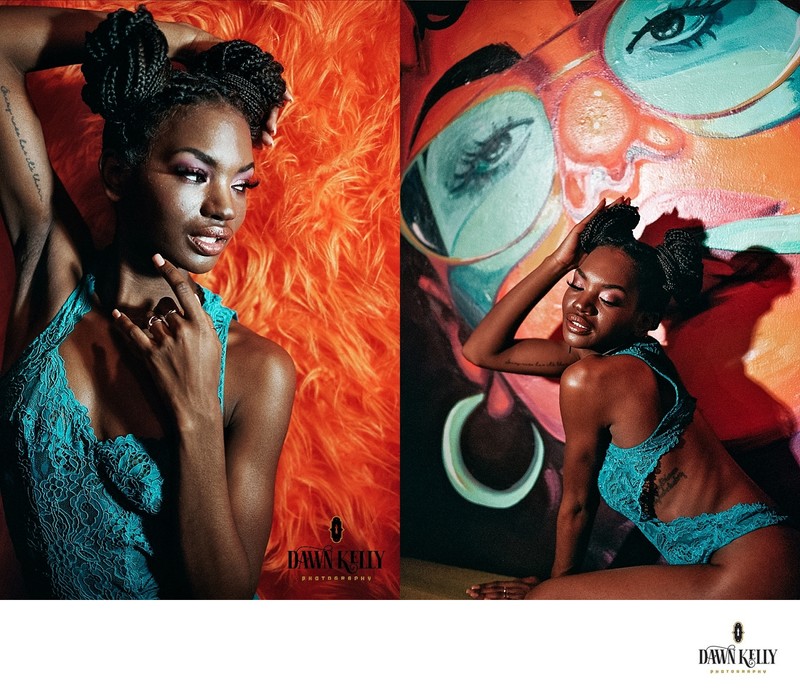 Why I Use Models
My clients' comfort and privacy are my top priority. I've photographed a large number of women and we've made some incredible photos together. Most of my clients have decided not to have their boudoir portraits posted on social media or on my website.
They prefer to keep the photos between them and their significant others, and I think that is beautiful and special. Boudoir photos are meant to be intimate, and if a couple wants to keep them private, they should.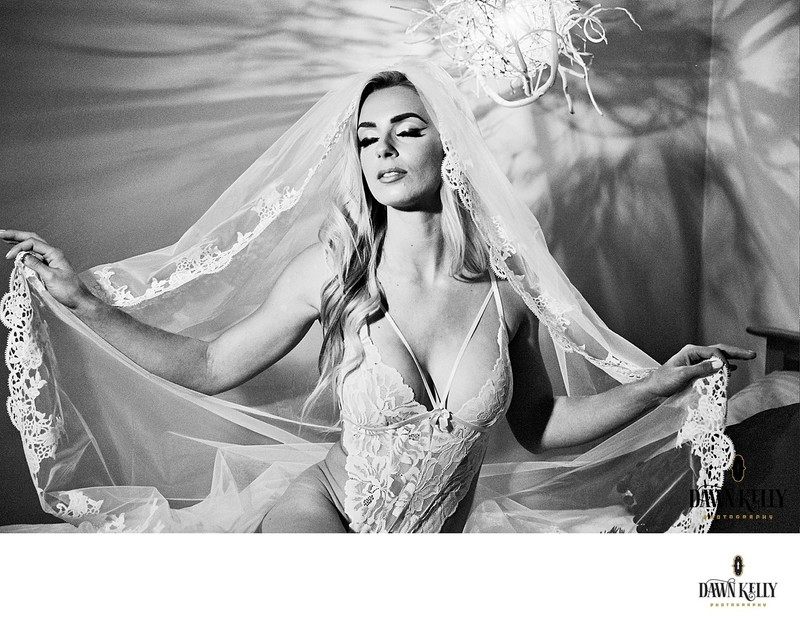 There are so many gorgeous photos that I can't post, and I want to show off my creativity and skill, so I bring in models to recreate poses and images I love. Models also help me to create artistic, one-of-a-kind sessions. It gives me the ability to practice my skills, push my creativity, and really show off what I can do.
I choose to use a wide range of models because diversity and inclusivity are very important to me. I never want my clients to feel inferior or intimidated, so I choose models of varying size, shape, and skin color.
Albums + Prints
Printing your photos is the most important part of the process. Why go through all the preparation, pushing past your nerves, doing hair and makeup, and spending two hours in front of the camera, just to keep digital images on a phone or iPad?
Digital files are not archival, and if you want to have your photos for years to come, printing them is the best option. Would you rather send your significant other digital files, or hand them a beautifully printed album?
Professional albums printed by a female-only production team
A wide variety of unique and beautiful covers
Printed on the highest quality archival paper
Thick, rigid pages
Kodak archival prints on metallic paper
Flash drives of high-resolution, edited files are available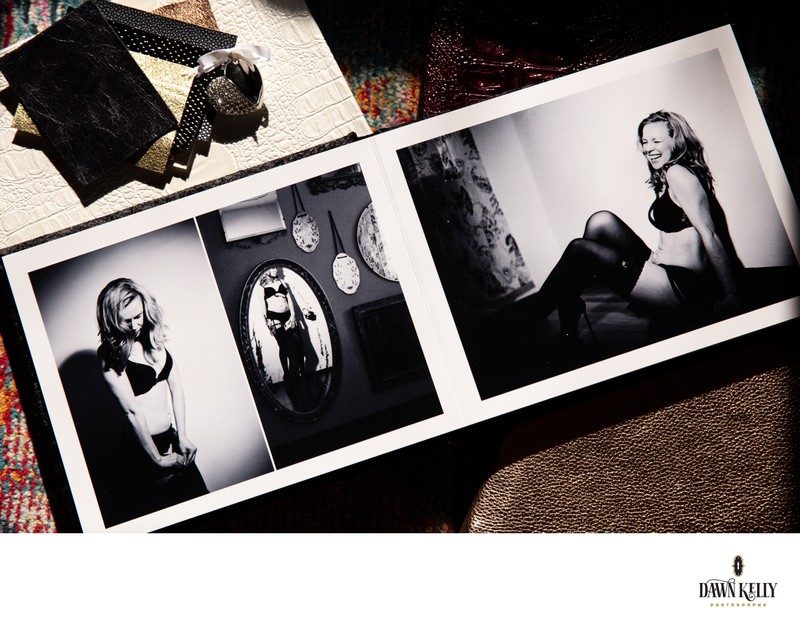 Boudoir Session Fee
$300*
90-minute session
Wardrobe styling
Access to the Client Closet
*Price varies for studio rentals
Product Packages
Silver - $575
6x8 album with 12 images
8x10 mounted metallic print
Light retouching
Gold - $925
8x8 album with 20 images
11x14 mounted metallic print
Flash drive of all retouched high-resolution files
Platinum - $1,225
10x8 album with 34 images
11x14 mounted metallic print
Flash drive of all retouched high-resolution files