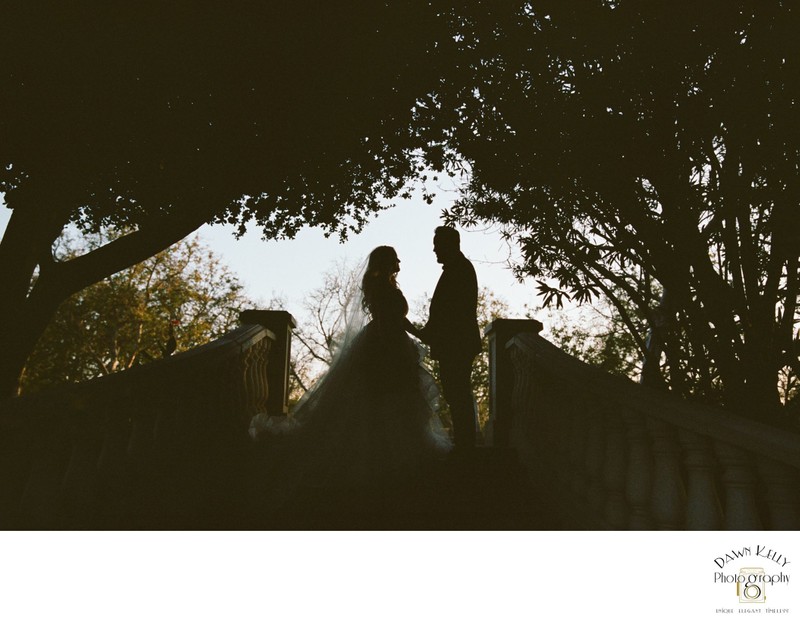 What to do if your wedding was cancelled due to COVID-19
Updated: March 30, 2020
The wedding industry has been turned upside down, and it looks a little different for everyone. I specialize in Yosemite elopements, and the park closed due to the pandemic. Because my clients were planning very simple elopements, it's been easy for me to reschedule them for the fall. (I'm going to be over-booked and exhausted, but I'm taking care of my clients!) Some wedding photographers are losing all their income for the spring, all their large weddings cancelled by the venues. Some photographers are being blackmailed by opportunistic clients. This situation has caused some very dark things to happen in our industry.
The worst thing you can do right now is panic. Some couples are freaking out and cancelling their large fall weddings because they're convinced we will be plagued with this virus for the entire year. We don't know that. With the government taking extreme measures this spring, there is a good chance the fall will be somewhat back to normal. Unless your wedding is in April or May, there is no need to reschedule right now. It's best to reevaluate your summer wedding plans in May, and your fall wedding plans in July. I will continue updating this page as times change and updates become available.
Currently, the president of the United States has said Shelter in Place orders will last at least through April 30, 2020. Regardless of how tempting it may be, do not move your April wedding to your backyard. If you do that, you are in violation of the law and you can be arrested and fined. More importantly, you are exposing thousands of people to the possibility of COVID-19. This virus is not the flu. It is twice as contagious and requires tests and ventilators, two things that are seriously lacking. A wedding on the East Coast is responsible for 30 cases of the virus. If someone dies, I'm sure the bride and groom will feel guilty for the rest of their lives.
How to Successfully Reschedule Your Wedding
You may have received a phone call from your venue informing you that they are closing due to COVID-19. They will try to get you to choose a new date immediately, on the spot. They will pressure you because they fear losing the job. Do not do this. Ask your venue what dates are available, and tell them you need 48 hours to get back to them.
Read through your contracts! Find out what your vendors' policies are for rescheduling. Most vendors will work with you, and you shouldn't have the pay new deposits. If you're unsure, email them and ask specific questions about their rescheduling policies.
Don't alienate your wedding vendors. They are the ones that will save your wedding. They are your allies, not your enemies. Right now, you need allies. Draft an email to all your vendors. Include what the venue has said and available venue dates. Keep in mind that you may have to find a few new vendors, but you should hold on to the ones that have the most variables. For instance, it's easy enough to find a new officiant or a new florist, but you'll want to hold on to your photographer. You spent a lot of time sorting through and meeting with photographers to find the perfect one for you. With all the rescheduling happening right now, photographers will be VERY busy this fall and next spring. It would be very hard to find someone else that you love (both their work and personality) who is also available when you need. You probably chose your hair and makeup artist carefully as well. They are also a personal vendor, in that they've talked with you about your style and needs. It would be difficult to find another artist you connect with whose style you love. Stick with as many wedding vendors as possible.
Research marriage license laws in your state. If your wedding was postponed, your marriage license may expire before your new date. If you need to renew, make an appointment at the County Clerk's office.
If you feel like you can't handle the stress of rescheduling your large wedding, or if you're worried this situation will go on longer than we think and you just want a simpler option, start researching alternatives like the ones listed below.
A Local Elopement
This would be the simplest option, as you won't have to travel, coordinate lodging, or schedule anything complicated.
Option One
Make an appointment at your local Court House to be married by the Justice of the Peace.
Order a bridal bouquet and boutineer.
Hire a photographer or a friend to take some photos.
Schedule a professional photo session for that day or a later date to commemorate the occasion.
Make a reservation at your favorite restaurant so you and your sweetheart can celebrate.
Option Two
Choose a local park or outdoor area for your elopement.
Check with your city government about permits and guidelines. If a permit is required to hold a wedding ceremony in your chosen spot, fill out the application and send it in with any fees.
Hire an officiant to marry you.
Order a bridal bouquet and boutineer.
Hire a photographer who can capture the ceremony, as well as some photos afterwards.
If you are planning on inviting family, send out invitations.
Make reservations at your favorite restaurant for you and your sweetheart, or you and your families.
Plan a huge celebration party for a later date. You can even wait until your one year anniversary!
A Destination Elopement
You may be thinking, "I really want a simpler option, but my wedding was going to be so beautiful!" Then it's time to look for a destination with beauty beyond your wildest dreams. There are national parks all over the country to choose from!
When choosing vendors, hire those that are local to the destination and who know the area. So, don't try to hire me to photograph your elopement at Zion National Park, because I know nothing about the area. I'm an expert in Yosemite elopements, so we would be a good choice if you'd like to choose Yosemite.
Do your research on the areas you're attracted to. Which spots best fit your needs and desires? What kind of photos do you want to achieve? Do you want woodsy photos or photos on a beach? Are you choosing a spot that is special to you, your past, or your relationship? Make a final decision.
Research the destination's rules and guidelines and apply for permits. Any public place that allows weddings will require a permit.
Once you've decided on a destination, research photographers, florists, officiants, hair and makeup artists. Do these vendors have extensive knowledge of the area you chose? Regardless of the national park, beach, or other area, there will be vendors who are experts in that geographic location.
Make a list of vendors you love, then research them. Look through their web sites at photos and information. Read their "About" pages, FAQ pages, and all their testimonials. Google their business name to see what might come up. Check to see if they have worked in the area you've chosen. If you can find a photographer or planner with all-inclusive packages, put them at the top of your list.
Contact vendors and set up phone consults. Ask them specific questions about their experience in the area where you'll be getting married. Be sure you love their work, business model, and personality before booking anyone.
Book your vendors. Before signing any contracts, read them thoroughly. Be sure you're comfortable with their terms, payment schedule, use of photos, cancellation policy, etc.
Make an appointment at a courthouse to get your marriage license if yours has expired, or if you need one in a different state. If you're traveling to a different state, speak to your officiant about how to handle your marriage license. I always recommend making an appointment at a County Clerk that is near the airport where you are flying in.
Resources