Bridal Boudoir Photography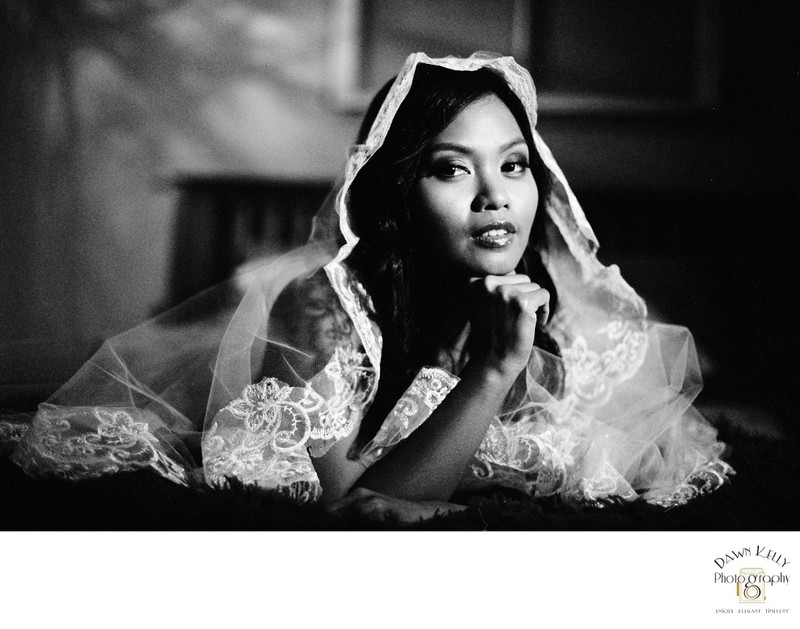 Bridal Boudoir
The most common reason women come to me for boudoir is their wedding. Every bride wants the perfect gift to give her groom, something that will be personal for him that will celebrate their love. This type of boudoir is typically very feminine and soft in style, featuring the bride in white lingerie, and sometimes a wedding veil. Some of my clients purchase a veil specifically for their wedding boudoir session. A long, flowing veil is best.
Reasons to do bridal boudoir photos:
Your groom will absolutely love it.
You're probably looking bangin' from your wedding diet and exercise routine.
It will give you confidence and you'll feel empowered.
If you're nervous about being photographed on your wedding day, doing a boudoir session with your photographer will solve that problem. You and your photographer can get to know each other well and you can get comfortable in front of the camera.
It's a reason to go lingerie shopping for something special.
Tips for your session:
Mix up the wardrobe. Even though this is a bridal boudoir session, every outfit doesn't need to be white and ethereal. Definitely choose one all white outfit with a long veil. Pick up a white silk or lace robe. Your other outfits should be drastically different so you have plenty of variety. Choose an all black outfit, as well as other pieces your photographer suggests.
Bring clothing and props that will personalize the shoot. Bring your fiance's favorite sports jersey or the button-up shirt he plans to wear to your wedding. The possibilities are endless.
Get your engagement ring cleaned so it's ready to shine.
Wear your wedding jewelry and shoes.
Have a wedding hair and makeup trial for your boudoir session.
For more boudoir photography tips, check out our Boudoir Guide.